1996 Cannes Film Festival Diaries
Jerry (the usher)'s Magnifique Cannes Adventure, Part 6

Well, last night, she asked me if I wanted to go to a party,
"...a little thing, for this movie, a few friends of mine..."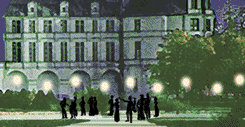 We arrived at this amazing palace of a place, I mean,
it was actually a palace, a real château...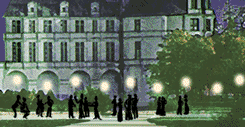 More and more people kept showing up, I couldn't believe all the
stars I saw there, all these beautiful people, it was awesome...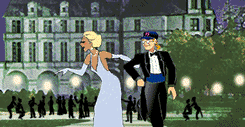 She said we had to leave early, "you don't want to stay too long,
people will start thinking you don't have another party you've got to get to,
why are you still here, are you washed up already..."
Previous Installment | Next Installment
Copyright 1994-2008 Film Scouts LLC
Created, produced, and published by Film Scouts LLC
Film Scouts® is a registered trademark of Film Scouts LLC
All rights reserved.

Suggestions? Comments? Fill out our Feedback Form.