1996 Cannes Film Festival Diaries
Jerry (the usher)'s Magnifique Cannes Adventure, Part 7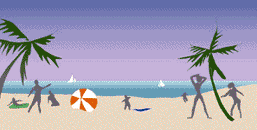 There are sharks here, but they don't go in the water much.
They mostly hang out at the beach with all their clothes on.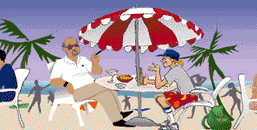 I met this executive at that party. I was walking along the beach next day
and he waved me to come sit down. "Young man", he says...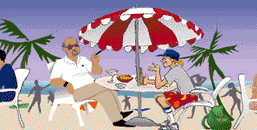 "Don't be afraid to look up because a bird might poop in your eye. It may be a big
world out there, but you go woodshed with your slingshot, then you come and
see me again... CHARLIE, BABY! OVER HERE! ...Now run along...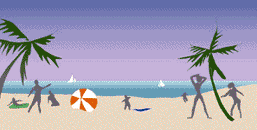 Yikes!
Previous Installment | Next Installment
Copyright 1994-2008 Film Scouts LLC
Created, produced, and published by Film Scouts LLC
Film Scouts® is a registered trademark of Film Scouts LLC
All rights reserved.

Suggestions? Comments? Fill out our Feedback Form.