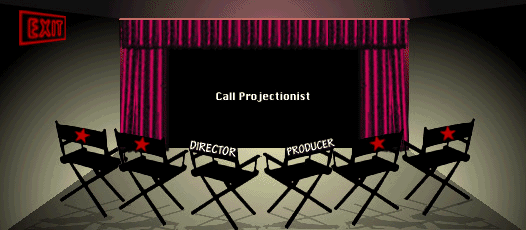 Let My People Go!


Call Projectionist for Multimedia Content
Directed by: Mikael Buch
Written by: Mikael Buch, Christophe Honoré
Starring: Kari Väänänen, Amira Casar, Aurore Clément, Jean-François Stévenin, Nicolas Maury, Carmen Maura, Clément Sibony, Jarkko Niemi, Jean-Luc Bideau, Outi Mäenpää, Charlie Dupont, Didier Flamand, Olavi Uusivirta, Christelle Cornil, Jean-Christophe Bouvet, Michaël Abiteboul, Olivier Claverie, Jonathan Sadoun, Esteban Carvajal-Alegria, Martin Siméon, Mathias Minne, Ludovic Berthillot, Serge Bozon, Diane Dassigny, Emmi Mikkola, Maia Delikouras, Audrey Hamm, Kamel Laadaili, Jean Masini, Sabrina Ben Dayan
Produced by: Philippe Martin, Géraldine Michelot, Juha Wuolijoki
Original Music by: Éric Neveux
Cinematography by: Céline Bozon

Back to the Reference Library
Copyright 1994-2008 Film Scouts LLC
Created, produced, and published by Film Scouts LLC
Film Scouts® is a registered trademark of Film Scouts LLC
All rights reserved.

Suggestions? Comments? Fill out our Feedback Form.