1998 Cannes Film Festival Diaries
I Think I Cannes #8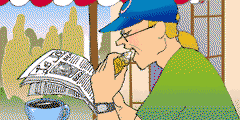 Well, the festival is coming to a close. Today I was in a café having the last real croissant I'll have for about a year at least. Only the French can make a croissant.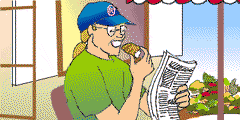 Anyway, I was reading the paper. There was this little item "Anti-Forgery Squad Action at Nice Airport". In France the posession of counterfeit merchandise is illegal. They have these anti-fake units that prowl around and confiscate stuff.


The paper said that a certain American lawyer from New York had an entire set of bogus Luis Vuitton luggage seized, and had to send all his belongings home in cardboard boxes provided by the airline.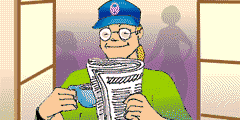 Well, whaddaya know, I know that guy... Hehe. Hehe.



Previous Installment

Copyright 1994-2008 Film Scouts LLC
Created, produced, and published by Film Scouts LLC
Film Scouts® is a registered trademark of Film Scouts LLC
All rights reserved.

Suggestions? Comments? Fill out our Feedback Form.