1998 Cannes Film Festival Diaries
I Think I Cannes #7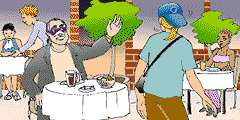 Today I was strolling along the beach, and I saw Mr. Bigdeal sitting alone at a caf é. He waved me over.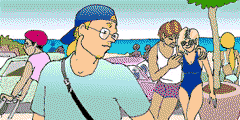 "I was going to call you," he says. "I gave your screenplay to an agent who's a pretty good friend. He thinks it has real potential and wants to talk to you." Wow! Now, if this is really true...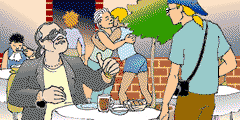 "He wants to make it as a soft-porn flick for the Asian market. What to you think?"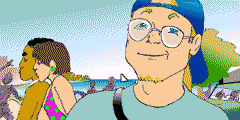 I should have guessed....


Previous Installment | Next Installment
Copyright 1994-2008 Film Scouts LLC
Created, produced, and published by Film Scouts LLC
Film Scouts® is a registered trademark of Film Scouts LLC
All rights reserved.

Suggestions? Comments? Fill out our Feedback Form.