1996 Cannes Film Festival Diaries
Jerry (the usher)'s Magnifique Cannes Adventure, Part 10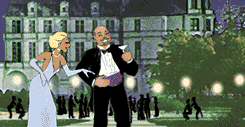 The Festival's over. Last night there was a closing party back at the château...
I took my new screenplay with me, but ended up just carrying it around, I didn't find
an appropriate layee to lay it on...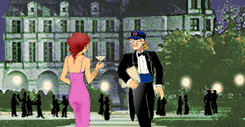 There was a girl there, she was the most gorgeous creature I ever saw...
She was like a punch in the stomach...
Our eyes met, she smiled at me... we walked past each other...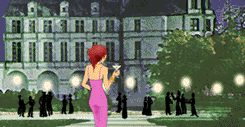 We never said a word, but I'll never forget her...
Gee, that gives me an idea... What about a story like...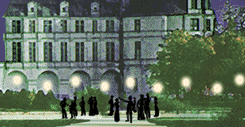 This kid, goes to Cannes, gets picked up hitch-hiking by a star...
Meets the beautiful people, and especially a young actress...
no, a young countess... maybe she's actually a young alien...

au revoir...
Previous Installment
Copyright 1994-2008 Film Scouts LLC
Created, produced, and published by Film Scouts LLC
Film Scouts® is a registered trademark of Film Scouts LLC
All rights reserved.

Suggestions? Comments? Fill out our Feedback Form.