1996 Cannes Film Festival Diaries
Jerry (the usher)'s Magnifique Cannes Adventure, Part 9

Yesterday, I caught a lift into town with the chauffeur, he's British and quite
a character. He told me about this scam that gets pulled around here by thieves...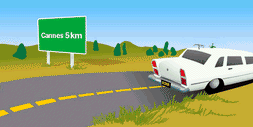 They have a team, at least 2 but maybe 3 or even 4 people. You'll be walking along,
you might feel a little something on your back, like a bird doo-dooed on you.
You may see a well-groomed businessman type in a suit, if you turn around.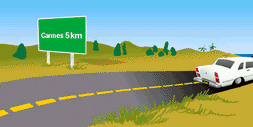 That suit guy has actually squirted some grunge on your back with a plastic ketchup bottle.
Then someone else will walk up to you and tell you your shirt is dirty, and offer
to show you to a washroom where you could take your shirt off and soak the stain out.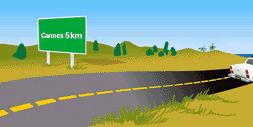 Whether or not you go with them, you're being watched, they know you are going to put
your camera, purse, etc. down somewhere and concentrate on the stain... And when you
turn back around from the sink, fountain, whatever, well, your goods are gone...
Previous Installment | Next Installment
Copyright 1994-2008 Film Scouts LLC
Created, produced, and published by Film Scouts LLC
Film Scouts® is a registered trademark of Film Scouts LLC
All rights reserved.

Suggestions? Comments? Fill out our Feedback Form.