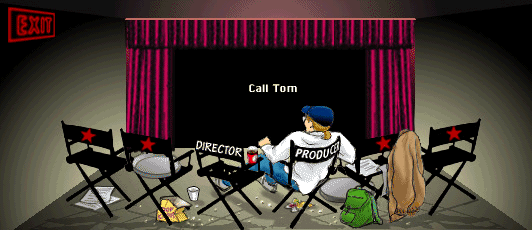 Oh, I've written some diaries about my trips to the Cannes Film Festival and I'd like to invite you to look through them...
Oh, OK, you gotta go now...I'll show you back out...
OK, I understand, you really have to run (emergency exit)...
Copyright 1994-2008 Film Scouts LLC
Created, produced, and published by Film Scouts LLC
Film Scouts® is a registered trademark of Film Scouts LLC
All rights reserved.

Suggestions? Comments? Fill out our Feedback Form.