This Film is a Dog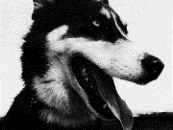 The trials and tribulations of dogstar film maker, Quinn Hud, as he attempts to sell his latest work, 'Fall Out', to the French.
Back to the 1996 Cannes Film Festival
Back to the Reference Library
Copyright 1994-2008 Film Scouts LLC
Created, produced, and published by Film Scouts LLC
Film Scouts® is a registered trademark of Film Scouts LLC
All rights reserved.

Suggestions? Comments? Fill out our Feedback Form.