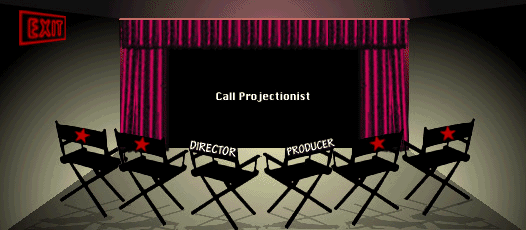 Surviving Christmas


Call Projectionist for Multimedia Content
Directed by: Mike Mitchell
Written by: Harry Elfont, Deborah Kaplan, Jeffrey Ventimilia, Joshua Sternin
Starring: Ben Affleck, James Gandolfini, Christina Applegate, Udo Kier, Catherine O'Hara, Jennifer Morrison, Stephen Root, Josh Zuckerman, Bill Macy, David Selby, Stephanie Faracy, Sy Richardson, Tangie Ambrose, John 'B.J.' Bryant, Peter Jason, Phill Lewis, Tumbleweed, Kate Hendrickson, Bridgette Ho, Hailey Noelle Johnson, Sean Marquette, Caitlin Fein, Amanda Fein, Kent Osborne, Bill Saito
Produced by: Betty Thomas, Jenno Topping
Original Music by: Randy Edelman
Cinematography by: Peter Lyons Collister, Tom Priestley Jr.

Back to the Reference Library
Copyright 1994-2008 Film Scouts LLC
Created, produced, and published by Film Scouts LLC
Film Scouts® is a registered trademark of Film Scouts LLC
All rights reserved.

Suggestions? Comments? Fill out our Feedback Form.