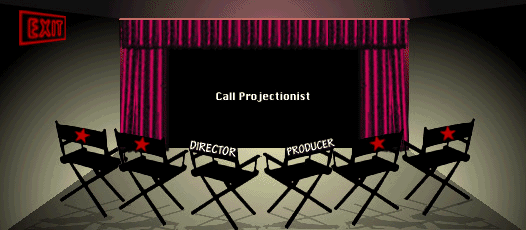 Kangaroo Jack


Call Projectionist for Multimedia Content
Directed by: David McNally
Written by: Scott Rosenberg, Steve Bing, Barry O'Brien
Starring: Christopher Walken, Jerry O'Connell, Michael Shannon, Anthony Anderson, Marton Csokas, Estella Warren, Dyan Cannon, Bill Hunter, David Ngoombujarra, Mark Sellito, Damien Fotiou, Christopher Baker, Ryan Gibson, Denise Roberts, Antonio Vitiello, Mario Di Lenno, Tony Nikolakopoulos, Robert Reid, Shawn Smith, Brian Casey, Emma Jane Fowler, Helen Thomson, John McNeill, Paul Wilson, David Walsman, Lara Cox, Terrell Dixon, John Gibson, Nick Jasprizza
Produced by: Jerry Bruckheimer
Original Music by: Trevor Rabin, Paul Linford
Cinematography by: Peter Menzies Jr.

Back to the Reference Library
Copyright 1994-2008 Film Scouts LLC
Created, produced, and published by Film Scouts LLC
Film Scouts® is a registered trademark of Film Scouts LLC
All rights reserved.

Suggestions? Comments? Fill out our Feedback Form.