Attraction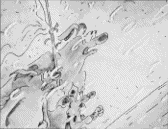 Some animals climb to the top of the mountain, recalling Sisyphus' laborious task. The way is difficult and full of the unexpected. Their aim is delusive.

Once at the top they throw themselves off the mountain, only to experience the sensation of flight. Other animals don't climb up any mountains, prefering to stay where they are.
Back to the 1996 Cannes Film Festival
Back to the Reference Library
Copyright 1994-2008 Film Scouts LLC
Created, produced, and published by Film Scouts LLC
Film Scouts® is a registered trademark of Film Scouts LLC
All rights reserved.

Suggestions? Comments? Fill out our Feedback Form.