2015 Torino Film Festival Diaries
Part 3
...and more women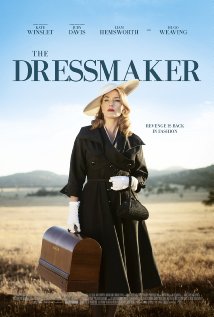 Torino, Italy, Late November 2015 - Swathed in dazzling gowns and hermine-lined coats, a multi-millionairess returns to the home town she was driven out of in her youth, determined to exact revenge on those that did her wrong. That was Bernhard Wicki's The Visit (1964), with Ingrid Bergman and Anthony Quinn. Based on a Friedrich Dürrenmatt play, it was a drama.
Clad in an outfit that screams "Paris haute-couture" (1950's Dior? Balenciaga? Germaine Monteil?), a seamstress returns to the rural Australia village that she was driven out of in her youth, determined to exact revenge on those that did her wrong. Standing in front of a decrepit cabin (once her home, one assumes), she says, in full close-up: "I'm back, you bastards." Basically, to quote director Jocelyn (Proof) Moorhouse, it's "[Clint Eastwood's] Unforgiven with a sewing machine." And it's a comedy. A dry one at that.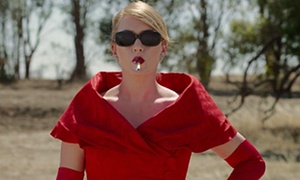 When she is not bickering with "Mad Molly," her chair-bound mother (Judy Davis, gleefully chewing every piece of scenery in sight), Tilly (Winslet, doing quite a good job) starts making dresses for the locals, including the local cop (a delightful Hugo Weaving) while making time to get, ahem, acquainted with Liam Chemsworth, a hunky handyman-cum-sportsman.
Giving you the feeling you are watching a greyhound racing after several rabbits at once, the film is a mess - deliberately so, as anyone who saw director Jocelyn Moorhouse's Proof might suspect. Perhaps, Stephan Elliott, of Priscilla, Queen of the Desert fame, would have made it more ferocious, but that's another story, isn't it?
---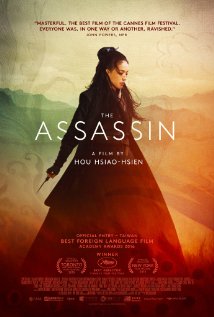 9th Century China. Entrusted to a "princess nun" at the age of 10 and initiated into the martial arts by her mentor, the beautiful and mysterious Nie Yinniyang (Shu Qui), now in her mid-twenties, has become an exceptional assassin. Not a sword-for-hire, mind you. More like a samurai (Japan) or a knight (medieval Europe), bound by a strict code of honor, determined to and/or charged with eliminating cruel and corrupt politicians. A righteous assassin. With a soft heart, as we shall find out when she is sent back to her home province, where her parents still live, to kill its ruler Lord Tian (Chang Chen), whom she was once to marry.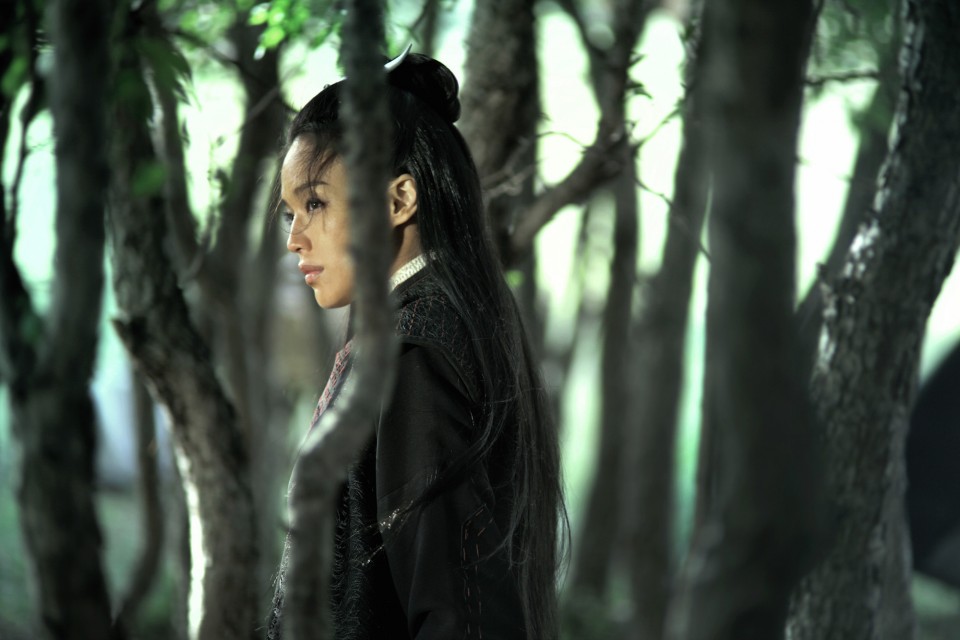 Hou Hsiao-hsien's The Assassin definitely belongs to the wu xia genre, ingrained in Chinese culture and, per Wikipedia, "[concerning] the adventures of martial artists in ancient China" (wu meaning "martial," "military," "armed"; and xia "chivalrous" or "hero")
This is Hou Hsiao-hsien's first film in eight years and his first martial arts endeavour. But if you expect anything like Ang Lee's Sleeping Tiger, Crouching Dragon, you are knocking at the wrong door. No beyond-wide screen here, and no twenty-minute-long aerial ballets. When Nie kills, she does so in bursts of lightning-fast swordplay. Morever, by choosing an almost square format, Hou Hsiao-hsien focuses on the characters and their immediate environment. (In that respect, Hou Hiao-hsien's knowledge of ancient Chinese culture is encyclopedic, and both the production and the costume designs are beyond belief.)
So forget the traditional and spectacular "kung fu movie" style, think Andrei Tarkovsky, Kenji Mizoguchi, Yasujiro Ozu and Stanley Kubrick in his Barry Lyndon mode. It is that mesmerizing, that enthralling, that hypnotic. The camera moves within the frame almost imperceptibly, and you move with it as if in a trance, not knowing how you went from here to there but you just did, past several layers of patterned transparent curtains. And you hold your breath, thinking, as you did in Cannes where the film was first shown: "If anyone around so much as coughs or sneezes, I'll kill them." Luckily, nobody did.


Previous Installment | Next Installment
Copyright 1994-2008 Film Scouts LLC
Created, produced, and published by Film Scouts LLC
Film Scouts® is a registered trademark of Film Scouts LLC
All rights reserved.

Suggestions? Comments? Fill out our Feedback Form.