2015 Torino Film Festival Diaries
Part 1
Orson Welles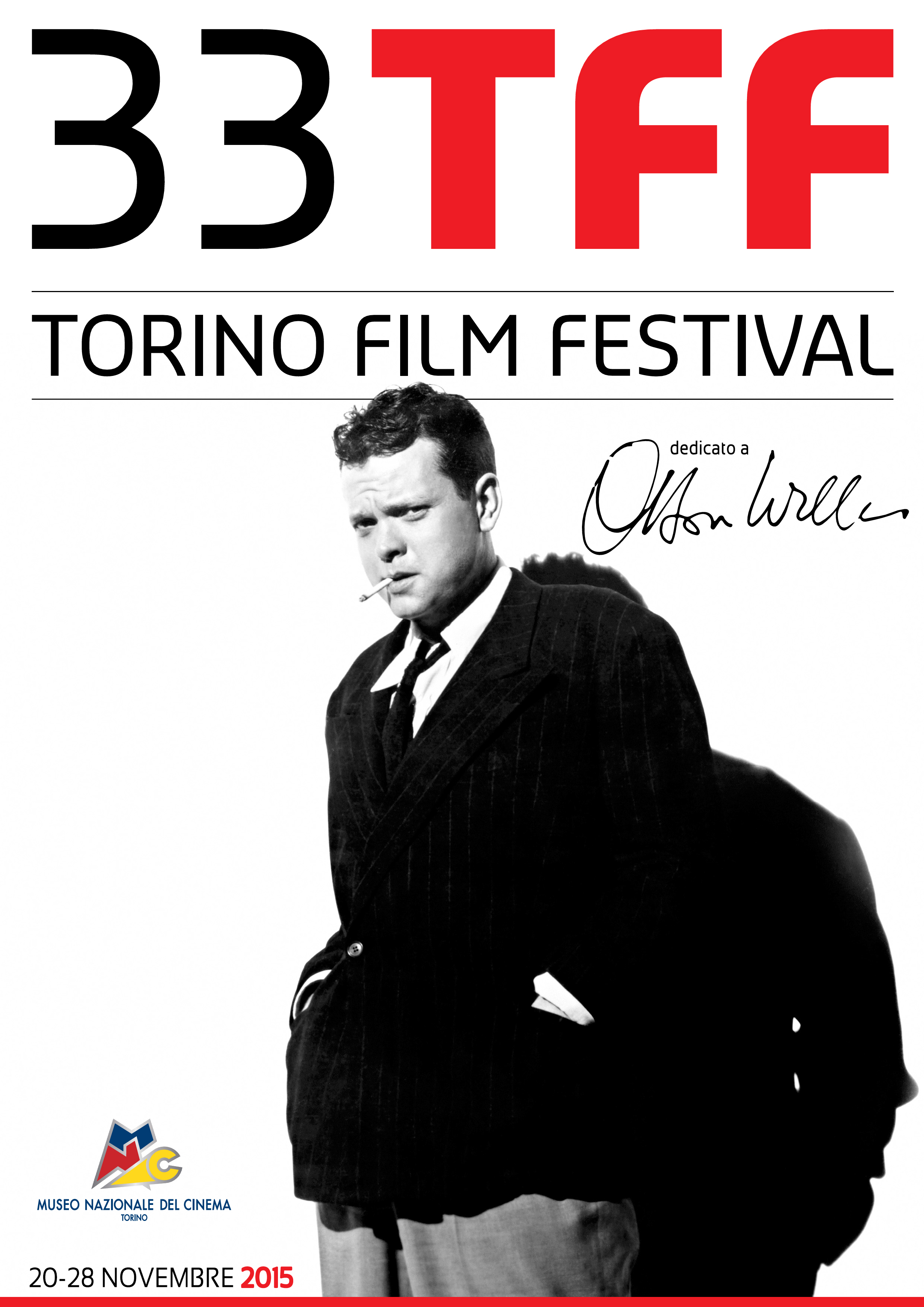 Torino, Italy, November 20, 2015 - After a quick train ride from Paris, the first thing you notice when you get to Torino is a poster indicating that the 33rd Torino Film Festival (November 20-28) is dedicated to Orson Welles. It makes sense. For several reasons.
a) In my book, every festival should be "dedicated to Orson Welles and (add the name of your choice)"
b) Monsieur Welles was born exactly a hundred years ago (May 6, 1915) and died exactly thirty years ago (October 10, 1985)
c) As Festival Director Emanuela Martini points out: "[He was] the greatest debut filmmaker of all times." (He was 25 when he directed Citizen Kane.)
Paying tribute to the man whose life is a film onto itself, the Festival is to present the restored copies of three of his masterpieces: Citizen Kane (1941), Mr. Arkadin (aka Confidential Report, 1955) and Touch of Evil (1958). I guess the restored print of Chimes at Midnight (1965), Welles's take on the Falstaff character throughout Shakespeare's plays, could not be ready in time for the Festival? (It comes out in New York only in January 2016)
But time to drop one's luggage at the hotel, rush (no unpacking) to the Accreditation office, grab the program and check out the schedule at least for the first two days. Beside a "carte blanche" to British helmer Julian Temple and a whole - and substantial - sidebar called "Things to Come" (more about it later), you note that the opening night film is Sara Gavron's Suffragette, starring Carey Mulligan, Helena Bonham-Carter and Meryl Streep, and that this weekend's early press screenings feature Mia Madre Fa l'Attrice ("My Mother Is An Actress"), The Lady in the Van, starring Maggie Smith and The Dressmaker, starring Kate Winslett. Ah-ha! Does that mean this Festival will focus mainly on female characters?


Next Installment
Copyright 1994-2008 Film Scouts LLC
Created, produced, and published by Film Scouts LLC
Film Scouts® is a registered trademark of Film Scouts LLC
All rights reserved.

Suggestions? Comments? Fill out our Feedback Form.