1995 Independent Feature Film Market Diaries
An Insider's View, Part I
Matthew Mandell, an IFFM screenplay attendee, delivers his inside views of the Market.
His script"TEAR OF THE JAGUAR KING" is in the Screenplay section of the market.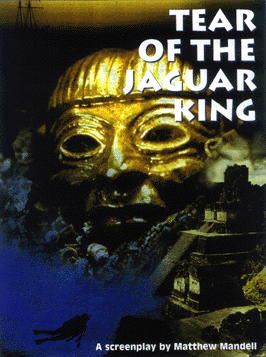 September 17, 1995
The IFFM began today and I picked up my registration packet. It was a breeze. It could have been a disaster, but the IFP staff really has the system down. I checked if they had entered all of my information in the buyer's guide correctly. They did, whew, no body ever really reads the correction papers that are circulated during the week. The amount of paper that passes through your mail box is a crime, since most of it is of no consequence and none of it will be recycled. The only thing amiss in the guide was that my email address was absent. It seems that it was not considered necessary, maybe next year.
The party invitation packet was the next thing I opened, nothing like free food and beer to loosen everyone up. Those unapproachable buyers by day, hustling to the next screening are stationary, elbow on the bar, and free to approach and give your pitch. And when none of them are around it's always nice to talk with your fellow artists and find out about their project. The hot ticket is always the Sundance party, to the point of having to turn in your present invitation for a confirmed invitation. Other parties of note are the DuArt, DGA, French Film Society and of course the opening and closing night parties and films. The Gotham Awards are just too high priced for the average attendee.
Though the real game begins to tomorrow, producers of films were already jockeying for position as a WNET crew was taping some video bites. I was just standing in line and luckily got my two cents in. The goal is publicity and over the next week no holds are barred as filmmakers, screenwriters and actors will wear and say anything to get a buyer's attention, then deliver their 30 second pitch. Everything is done in a supportive atmosphere, the IFP staff almost seems to mother you at times. Snafus are all part of the festival and are usually taken with the resiliency that it takes to make an independent film.
Besides telling you about the market I will augment this column with photos, flyers and interviews from the Market. I'm not sure what will happen, so we'll all go for the ride.


Next Installment
Copyright 1994-2008 Film Scouts LLC
Created, produced, and published by Film Scouts LLC
Film Scouts® is a registered trademark of Film Scouts LLC
All rights reserved.

Suggestions? Comments? Fill out our Feedback Form.