1999 Telluride Film Festival Buzz
Snapshots 3: Richard Farnsworth, Philip Glass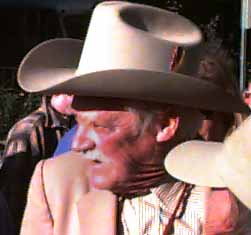 Richard Farnsworth, star of Lynch's "The Straight Story"
Guest Director Peter Sellars & Philip Glass at the Glass Tribute
Previous Installment
Back to Telluride Film Festival Buzz
Copyright 1994-2008 Film Scouts LLC
Created, produced, and published by Film Scouts LLC
Film Scouts® is a registered trademark of Film Scouts LLC
All rights reserved.

Suggestions? Comments? Fill out our Feedback Form.