2010 Taormina Film Fest Buzz
Iranian Director Jafar Panahi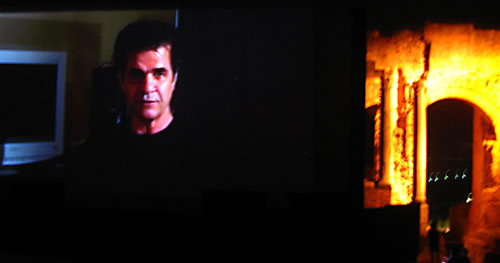 Recently freed from prison but not allowed to leave the country,
Iranian Director Jafar Panahi accepts the Taormina Award via DVD
projected on the big screen in the amphitheater.
Previous Installment | Next Installment

Back to Taormina Film Fest Buzz

Copyright 1994-2008 Film Scouts LLC
Created, produced, and published by Film Scouts LLC
Film Scouts® is a registered trademark of Film Scouts LLC
All rights reserved.

Suggestions? Comments? Fill out our Feedback Form.