2003 Cannes Film Festival Buzz
Slides 4: Interview with Cast of 'Shara'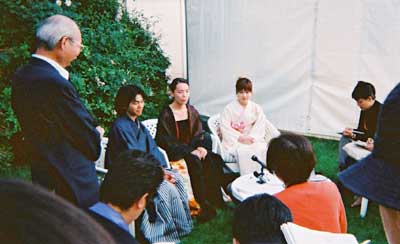 Interview with Director and Cast of "Shara"
photo: Philipp Hoschka
Previous Installment | Next Installment

Back to Cannes Film Festival Buzz

Copyright 1994-2008 Film Scouts LLC
Created, produced, and published by Film Scouts LLC
Film Scouts® is a registered trademark of Film Scouts LLC
All rights reserved.

Suggestions? Comments? Fill out our Feedback Form.