2002 Taormina BNL FilmFest Buzz
Mike Leigh, Mike Hucknell, and Jim Kerr at Taormina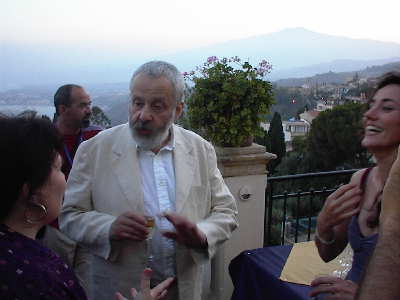 Mike Leigh on the terrace of the Timeo Hotel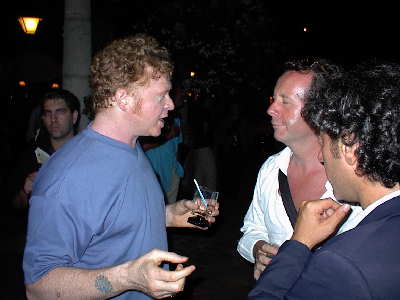 Mike Hucknell (Simply Red) and Taormina resident Jim Kerr (Simple Minds) at a cocktail party.
Previous Installment
Back to Taormina BNL FilmFest Buzz
Copyright 1994-2008 Film Scouts LLC
Created, produced, and published by Film Scouts LLC
Film Scouts® is a registered trademark of Film Scouts LLC
All rights reserved.

Suggestions? Comments? Fill out our Feedback Form.