2015 Torino Film Festival Diaries
Part 2
Women...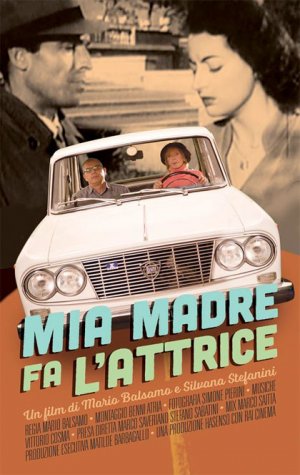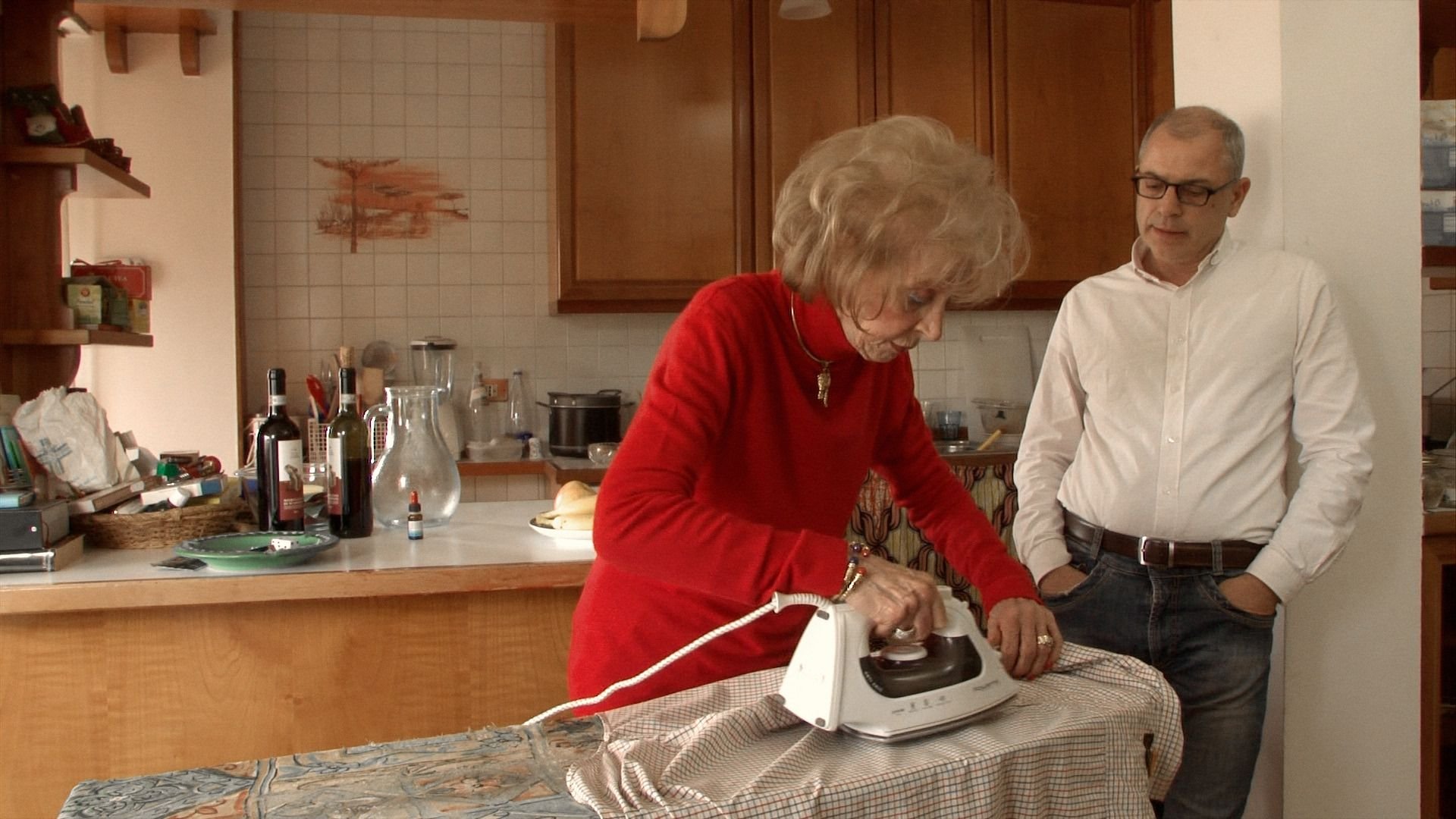 Torino, Italy, Late November, 2015 - Mia Madre Fa L'attrice ("My Mother Is An Actress") has "guilty pleasure" written all over it. Is it a documentary, is it fiction? Neither. Both. A mockumentary. And a road-movie. Two characters: a 52-year-old director (played by director Mario Balsamo) and his (real-life) mother, Silvana Stefanini, 85. A typical mother-son relationship - lots of stuff that went untold for decades and stay unresolved (read: conflictual), but they are bound by their mutual passion for cinema. You see, some sixty years ago, Mom actually was an actress, she had her most important role in Piero Costa's La barriera della legge ("Legal Barriers"), which she never wanted to see, who knows why? (Only she, and God- maybe). Hell, she wasn't even credited, which still hurts! And he wants to do a remake of that ? With her?
And gradually, you start rooting for the old gal to get that second chance at stardom.
The juxtaposition of Silvana Stefanini as she is now and her (much) younger self (in black and white) is also a nostalgic comment on what film language was then as opposed to now. Ultimately, Mia Madre... is playful, chaotic, sweet, sad, funny - and fun. A guilty pleasure.
---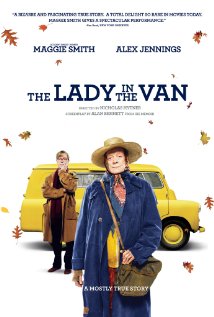 Cantankerous as she might be, the mother played by Silvana Stefanini is but a puppy next to the eccentric, irascible - and touching - "lady-in-the-van" in Nicholas Hytner's film. Nobody does "eccentric" like the Brits. Among the Brits, very few do it as well as playwright/screenwriter Alan Bennett, and perhaps even fewer as splendidly as actress (and Dame) Maggie Smith.
The story line holds in less space than your average tweet: "A man forms an unexpected bond with a transient woman living in her car that's parked in his driveway." (IMDB)
One mention early on grabs your attention and sets the tone: it indicates this is "a mostly true story".
Define "mostly". As it turns out, "Miss Shepherd" (or was her real name Margaret Fairchild?) is the lady who, at Mr. Bennett's request. moved her van from the street outside his house, where it was parked, into his driveway. Initially due to stay only a few months, she ended up parking there for 15 years. The film was actually shot in and around Mr. Bennett's Camden Town house, so feel free to consider it as his personal diary of the whole rapport - as were its previous incarnations: a novella, a stage play, presented in 1999 at London's National Theatre (also directed by Nicholas Hytner), and a BBC-Radio 4 play (2009), both with Dame Maggie Smith in the title role.
Miz Eccentric, please meet Mr. Eccentric. Or rather, Messieurs Eccentrics. For Alan Bennett's (smashing) idea was to split his character into two: Alan the householder and Bennett the writer-and-commentator. Embodied by two actors, obviously, in the late '90s stage version, they are both played here by Alex Jennings. Fairly unknown on our shores, but an eminent member of Great-Britain's National Theatre, Mr. Jennings is no less brilliant than Maggie Smith, but in a totally - two totally - different way(s). Watch him talk "to himself" and weep. With joy.


Previous Installment | Next Installment
Copyright 1994-2008 Film Scouts LLC
Created, produced, and published by Film Scouts LLC
Film Scouts® is a registered trademark of Film Scouts LLC
All rights reserved.

Suggestions? Comments? Fill out our Feedback Form.