2014 Festroia International Film Festival Diaries
Diary Part 5
FATHERS AND SONS, WITH MUSIC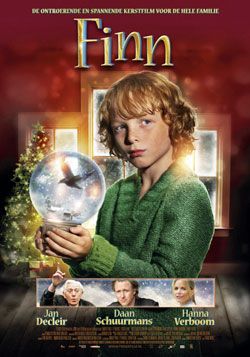 At the center of Dutch director Frans Weisz's Finn is a nine-year-old boy who wants to learn to play the violin. Against his father's will. A former violinist himself, Dad locked up his violin in a closet after his son's mother (also a violinist) died in child birth – a death he still blames the child for. The boy, however, will pursue his dream, with a little help from an old man who suddenly appears in an empty house in the village. Before long – hardly a spoiler here – we will guess the old man is the boy's grandfather, and a ghost at that. It all ends up at the school Christmas performance on a duet finally reuniting father and son. A feel-good movie, pass the hankies.
---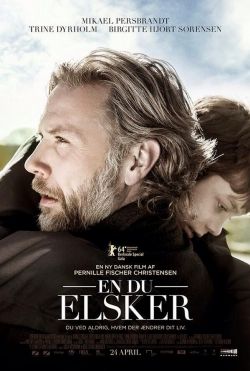 Keep passing them on. The main character in Someone You Love (Denmark, Official Selection), directed by Pernille Fischer Christensen, is Danish-born Thomas Jacob (Mikael Persbrandt), a world famous singer-songwriter based in Los Angeles. Living only through – and for – music, he has no room for the daughter he left behind.
When he returns to Denmark to record a new album, said daughter shows up with Noah, his 11 year-old grandson, whom Thomas has never met.

Against all odds the two of them will slowly connect. Through music at first.
But soon, the daughter, a drug-addict, dies of an overdose, leaving a reluctant Thomas in charge of his grandson – now vital decisions must be made.
You may guess what grandpa will decide, but you can be sure that the song being born from this tragic ordeal will be a major hit.
Kudos to Swedish actor Mikael Persbrand who plays Thomas and actually sang the songs one hears throughout the film.
---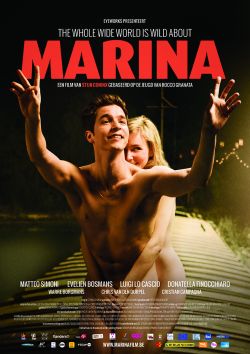 Stijn Coninx's Marina (Belgium, Official Selection) is a sort of biopic of Italian singer Rocco Granata, author of the title song that was all the rage, worldwide, at the end of the fifties and early sixties. It also tries to go beyond the mere "Happy 50" valentine.
Granata was the son of immigrants from Calabria sent to work in coal mines under an agreement signed by the Italian and the Belgian governments, trading a portion of the extracted mineral against a strong – and cheap – labor force. Actually, for years, those "guest-workers" and their families lived in semi-slavery, dwelling in barracks that had housed Russian then German prisoners during World War 2, and their children were to work in the mines as soon as they left high school.
But young Rocco has other dreams, hence the clash with his father. The two, actually, didn't speak for years.
Worry not, viewers-to-be, the film ends with Rocco performing his song at New York's Carnegie Hall, with enough oomph and ้lan to make Papa melt.
Fairly engaging – if you can stand listening to the same song over and over again.


Previous Installment | Next Installment
Copyright 1994-2008 Film Scouts LLC
Created, produced, and published by Film Scouts LLC
Film Scouts® is a registered trademark of Film Scouts LLC
All rights reserved.

Suggestions? Comments? Fill out our Feedback Form.